Industrial scale-up
08 November at 2:00 pm
1 – The challenge AGORA – Together we'll overcome the obstacles! We'll put everything on the table: constraints, opportunities, risks, fears, expectations, requirements, theories, inspiring examples…to put our shared vision and goals into action.
2 – Research KIOSKS – We'll go into battle! In close ranks, ready to use our expertise to 
regulatory fundamentals (presented by Ministry of ecological transition and INERIS)
funding (presented by BPI and Demeter)
role of the territories (with the example of Belfort and Ville de Belfort)
Jobs and skills (presented by AFPA)
Jobs and Industry 4.0 (presented by Cetim)
Mastering industrialisation (presented by McPhy)
Process and alternative technologies (presented by Haffner Energy)
Feedback (presented by VDN)
Feedback (presented by Renault Group)
3 – The solutions PODIUM – Drawing from everyone's experience and from kiosk inspirations, we will share our practical ideas and our successes to activate industrial scale-up.
4 – Face-to-face PLATFORMS – In pairs, based on similarities, interests, synergies… everyone will be asked to face their partner to advance, elevate and become committed to taking action, big and small, in the short and medium term.
5 – The promise WALL – We all meet to discuss our choices and our first steps for action and transformation.
5 moments, 5 speeds and 1 secure, serene and sustainable acceleration of industrial scale-up. Committed to resolve these specific issues? Join us for these key moments to shake up our thinking and start taking action!
*kiosk themes being developed
The "labs" will be all in English
The team preparing the lab
An event organised by
With the support of


In partnership with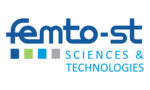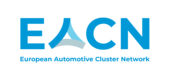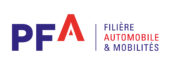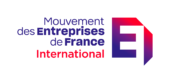 GOLD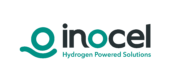 SILVER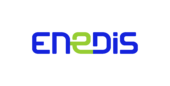 MEDIA